All Good THINGS MUST COME TO AN END….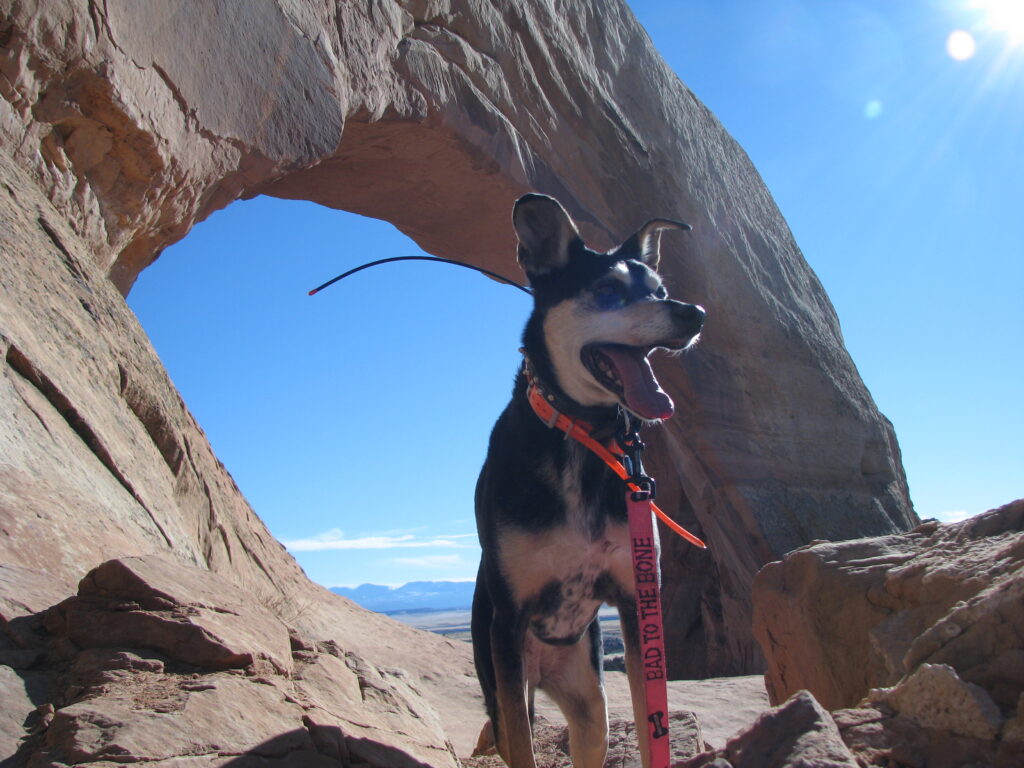 I had the privilege, and honor of being Tilley's Human for most of her 12 1/4 years.
When she came to me she was not really expected to have  long life, considering the start she had in life.
Many people have trivialized the bond we shared. She was with me 24 hours a day 365 days of the year, When I thought about doing something, the first consideration was Tilley.
We came off the road a year ago which meant she had roots again for the first time in about 10 years, It also meant that I had to leave her at home while I went to work. During her day, she roamed the yard, inspected the bottom of the car trailer, and the ranger.
She would recognize numerous peoples vehicles(by sound), and be at the fence to greet them as they went by, or stopped in to say hi!
She has been on a slow decline in the last few years starting with loss of control of her faculties, First solid, and then liquid.
Then the hardest to overcome was last fall when her back end would basically dislocate, and have to be put back in by a chiropractor.
It was amazing that first time when she could not walk into the vets office, and when we left she was pulling me behind like the Tilley of old.
Sadly that only worked for so long, and with the treatments becoming ineffective for her.
There has been a lot of soul searching in the last 6 months trying to decide when it was going to be "time".
Last weekend we had a "gathering" at my house which included a few dogs, Watching her trying so hard to interact with them, and her body would let her do so for a bit, but then her back end would go out, again and again.
The decision was made, albeit the hardest one I have had to make in my life, It was ultimately time to let her go….
There was no place on earth that she loved like the off leash parks that we went to all over North America.
But to her home was the first place she ran free as a pup as soon as she came into my life, and that was the Chief Whitecap Off Leash Dog Park in Saskatoon.
After I had made the "Decision" it was clear to me that we had to take her back home one last time.
So Monday we did just that.
The walk down to the beach that she so loved was not an easy one for us, and she was pretty much done by the time we got to the water.
She wasn't able to play with the other dogs much, but she did manage to out run/swim a dog for its branch (it was the first time she had gone out far enough to swim as I had been keeping her close to shore, but I had turned my back on her for a moment and she was like a rocket again), It seems as though her back end does not hold her back when she is swimming, If only we could keep her in the water.
She was at the dog park for 3 or 4 hours that day, just when you thought she was absolutely done, she would get another burst, and soldier on!
We spent the last few days cruising around in her convertible, which was something she could spent hours just sitting in the back seat with her face in the wind, and playing in the yard.
Tilley led a charmed life, she has logged well over a million miles with me in a semi, been to Off leash parks all over North America, been to hundreds of Drag Races, Car Shows, and other social events where Tilley was always a star.
Loved by one and all, both human, and dog!
Today I was holding my best friend as she began her trip across the Rainbow Bridge where she can run like the wind just as she used to!
I love her, and will miss her gentle smile, her loving nudge, and her willingness to put up with me for so long!
Tilley Donais
Born April 15 2005
Died July 6 2017
Pet Expo 2006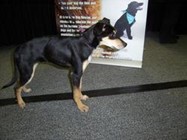 Before I met her at the Pet Expo with New Hope Dog Rescue.
Tilley was born in the Northern Sk community of South End, Sk in the spring of 2005.
She was found underneath the steps of the the community health clinic as a newborn puppy.
She was in bad shape, horrible malnourished, and almost frozen.
The nurse that found her contacted New Hope Dog Rescue, and smuggled little Tilley back to Saskatoon in her purse since dogs are not allowed on the plane which ferrys people back and forth from this northern community.
Once in Saskatoon she met her foster family, and she was in very bad shape (they did not think she would live through the night) Thankfully she made it through that first night, and was taken to the Vet College where they were able to stabilize her, and she began to get stronger…
First Meeting
I found Tilley on the Petfinder Site.
However I had some serious concerns due to the fact that she had such a rough start in life, and they felt there would be some long term health concerns with her.
Even though I had some concerns I felt that I needed to meet this beautiful little darlin!
Our first meeting at the fosters went amazingly, she was such a friendly happy go lucky girl!
I was able to take her home for a couple of days to see if we were a "match".
I fell in love with her, and my concerns with her health became a non issue as I was so in love with this precious little girl!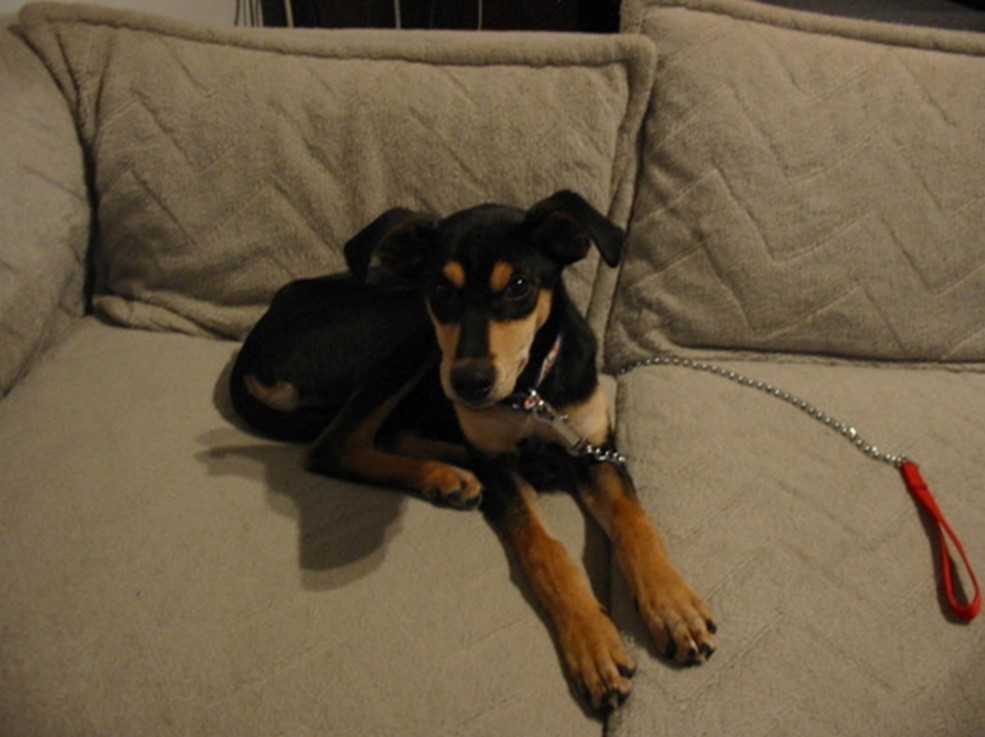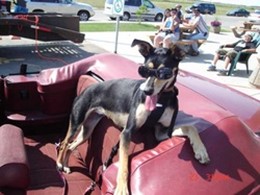 Princess at the A & W Car show in Martensville in 2006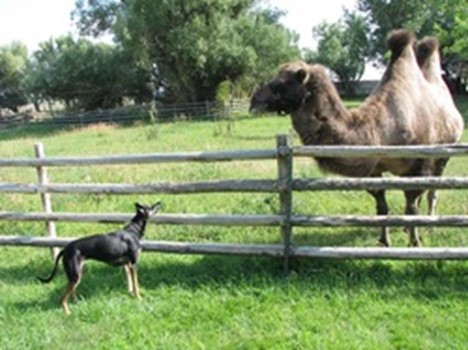 Always Friendly…
Meeting her first Camel in 2009, she can be friends with anyone…
Well not Canadian Geese…. Or Rabbits….