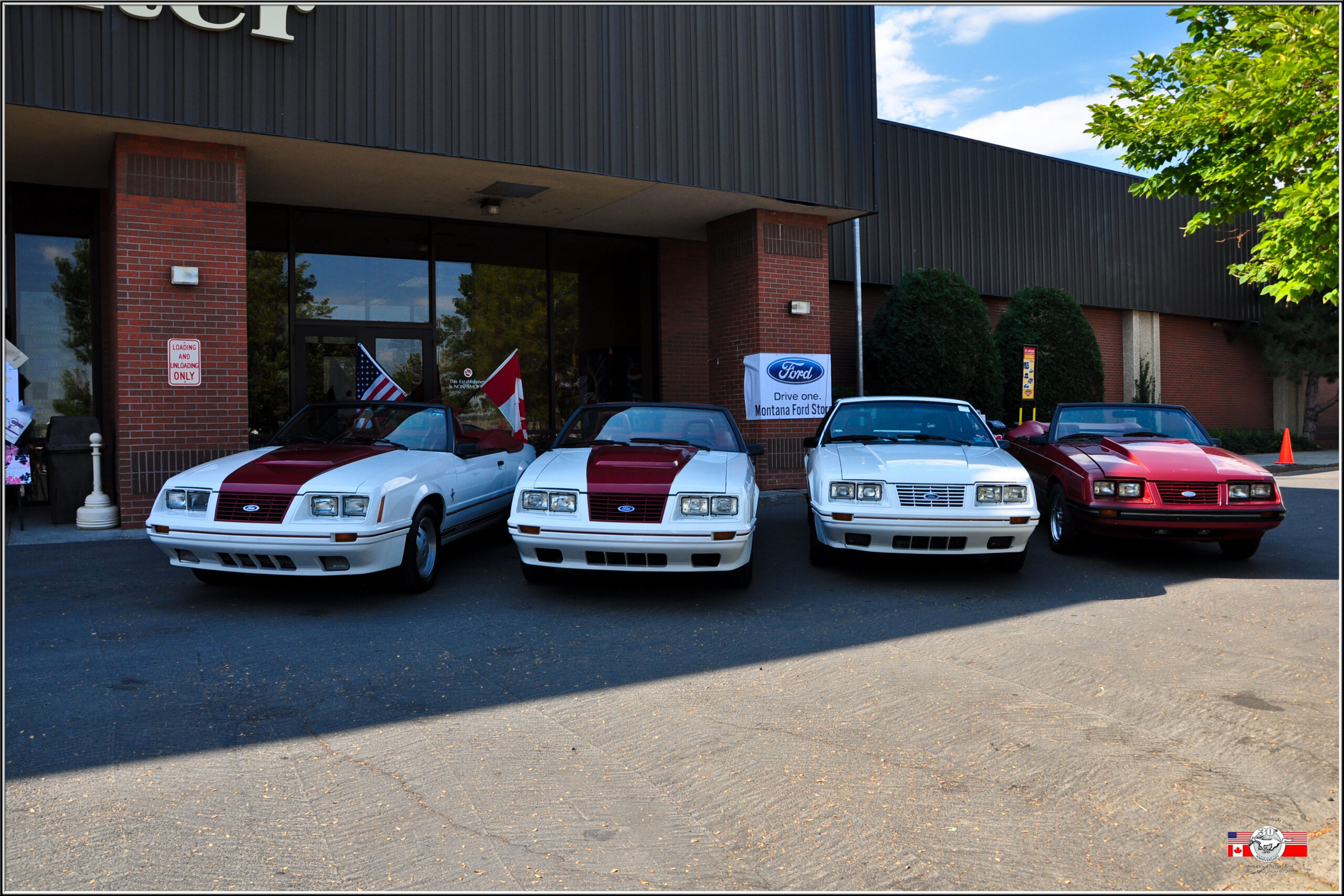 2009
I added a few horse's to the stable this year.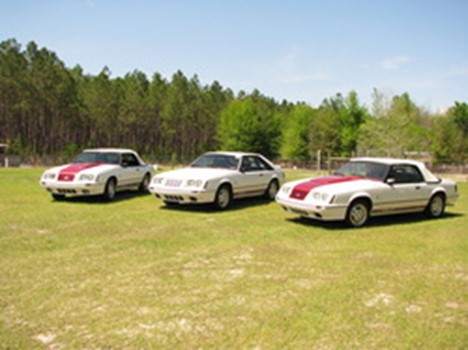 After a couple of suppers with Mike and Joyce in Salt Lake City, I got the idea in my mind that I needed to add a "Stock" 1984 GT 350 20 th Anniversary Ragtop to my collection, I had decided I wanted a Turbo 4 car which is quite rare with only 104 built in this configuration.

I spent the next couple of months talking myself out of the idea of adding another car to an already overfull garage, as the cars that I was finding were just not what I wanted…

That was until I made a post on the GT 350 Registry, and got a response from a fellow down in Florida stating that he had 2!

I contacted him and had my friend Mike head down from Georgia to check them out for me.

The reports were good, and I had made the decision that I could not chose between 2 virtually identical cars which meant I had to have both!

He also had an other car which is a 302 5 speed Hatchback, he wanted to make a package deal, and my initial thoughts were that I would buy all 3 and then sell the hatchback once I got home to help finance the the other two….

I mean really what did I need a car with a roof for!

That all changed when I met the family, and drove the car home, it became a keeper as well…
---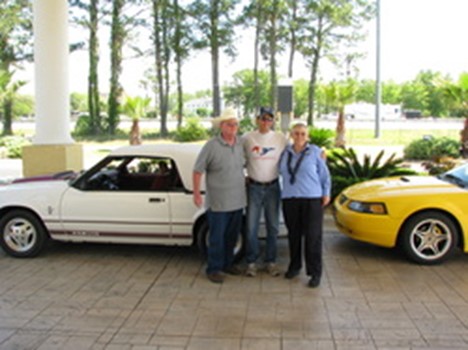 The decision had been made and Fred and I were on a plane headed to Orlando Florida, where my friend Robin came and picked us up to take us north to Lake City in Northern Florida…

This ride included a stop off at the Don Garlits Museum in Ocala, which I had visited back in the early 90's, and it had gotten quite a bit bigger since.

We met up with Jim and Sandy for lunch before heading back to their place to meet their son Andy, and to see the cars.
---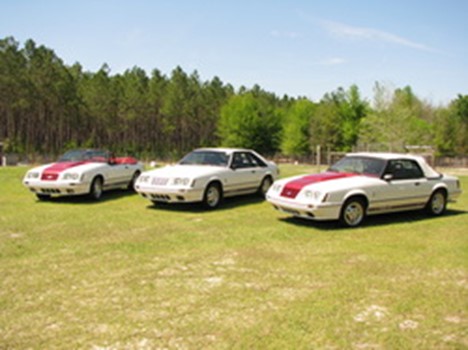 The cars were as great as Mike had said they were, and we went about our business.

After Andy kicked Fred's butt at pool a couple of times we got ready to head out, on our way to Mikes Place in Georgia where we stayed the first night.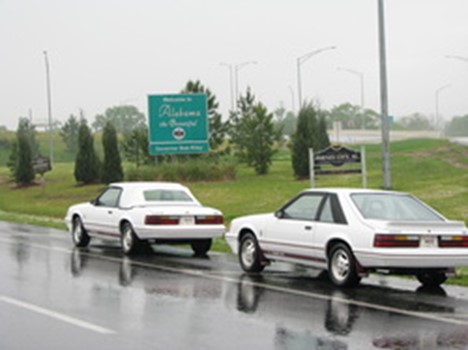 We left Mikes Place headed towards Birmingham, Al. I was forced to put the top down for the first time since I had owned the car due to torrential rain only minutes before it hit…

Prior to that it was only raining hard!
 
We made it to Birmingham where we met my friends Holly and Phil for lunch before dropping the top, and heading north towards Bowling Green, Ky and Mike and Beckys place which was to be our next stop  for the night.
---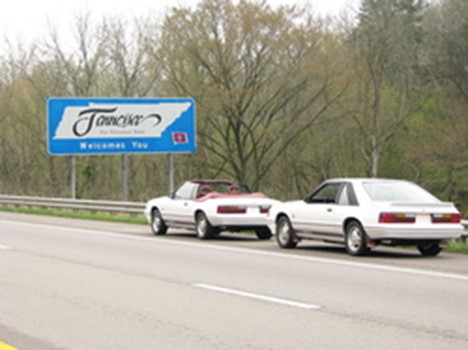 We stopped just south of Nashville to check things out, and found that I had lost the turbo's Exhaust seal and it was blowing hot exhaust on the underside of my nicely painted hood.

We removed the hood scoop to allow air flow.

On the horizon it looked as though it was going to pour again so I decided that I would put the roof up so I would not have to do it in the rain with the hole in the hood wide open.
---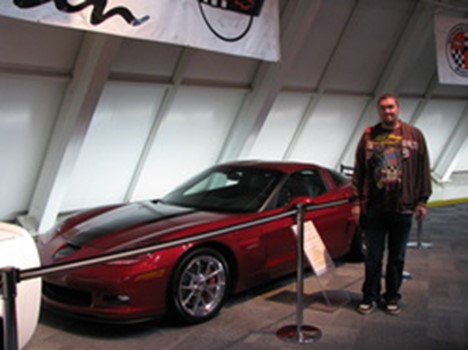 We made it to Mike and Becky's where we did what we could to perform a bandage fix on the Turbo exhaust gasket.

We went over to check out the Corvette Museum, I had been there a few times before but it was Fred's first time.

As we went to leave we found a problem with the brakes losing a rear wheel cylinder, which we had repaired before we could leave.

The top was again down for this portion of the trip.
---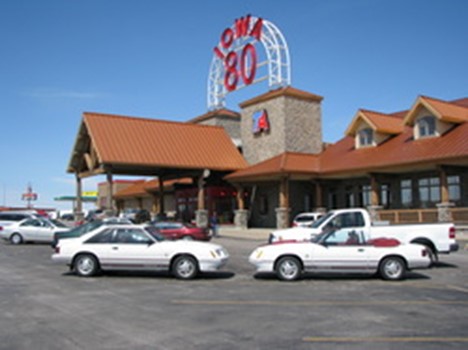 We headed north to Davenport where we had plans to meet my friends Robert, And Kaylin for breakfast the next day. After breakfast I dropped the top and we headed out towards Moorhead, Mn.

About 11:00 Pm that night and with temps of -8 C I decided it was time to put the roof up at the Rest Area at Mile Marker 69 on I 94 and hour before we got to Moorhead for the night.
---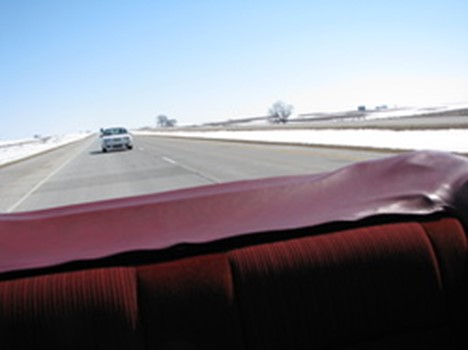 We got up, dropped the top and headed off towards the border, with the ditches and the fields filled with snow I had to have looked like an idiot with the top down!

That did not stop us from heading up to the border, and then north to Moose Jaw, where we stayed at my friend, Sam and Nicoles and left Ruby Ann down at his shop where they were going to repair the Exhaust Gasket before we made the final leg of the trip home.


---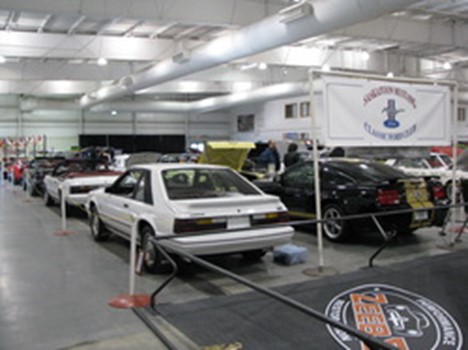 We made it back into town with just enough time to give the cars a quick splash, before getting them down to the car show.

The cars were well received, and had performed very well considering that they had not been driven much prior to setting off on a 3000 mile trek from Florida to Saskatoon.